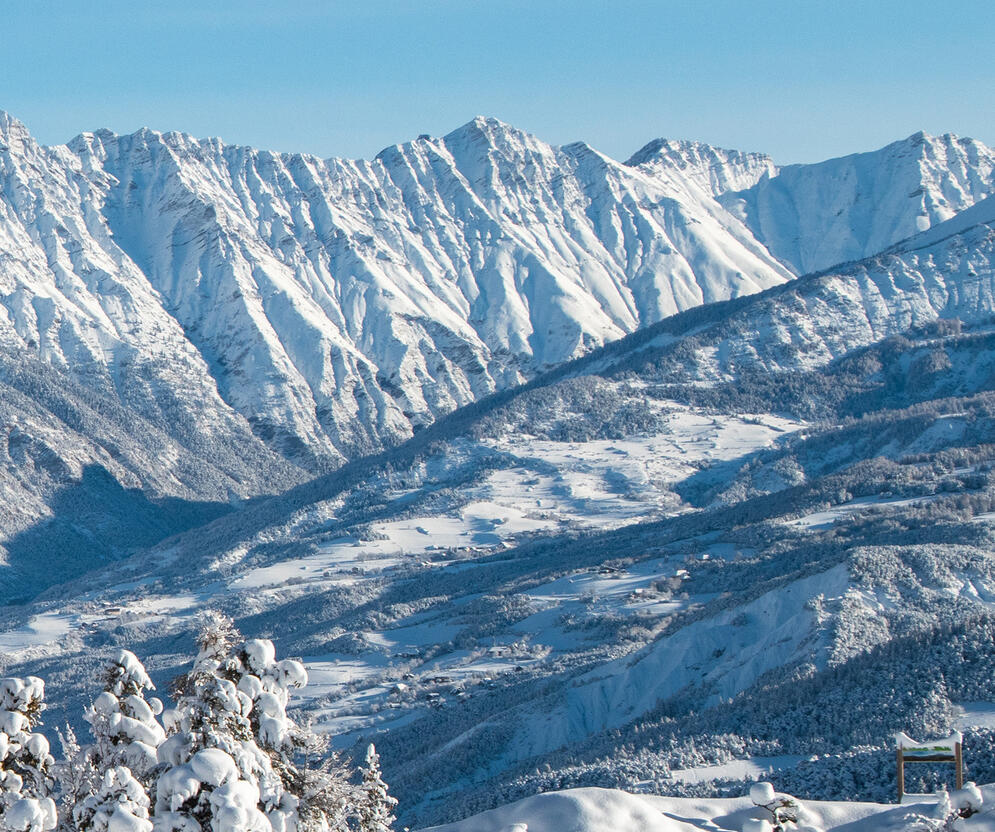 The Ubaye Serre-Ponçon Valley
Take advantage of your stay in Pra Loup to discover the Ubaye Serre-Ponçon Valley, a true paradise for winter activities.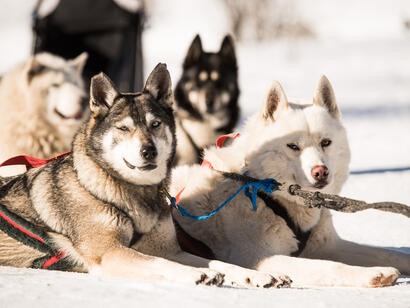 A mountain of activities close to Pra Loup
In Ubaye, all activities are at your fingertips and easily accessible by car or with the free shuttles. Take advantage of your stay to experience dog sledding for the first time, an introduction to ski touring, skiing on the Nordic spaces of the Haute-Ubaye or strolling through the streets of Barcelonnette. You will find absolutely everything you need to enjoy unforgettable experiences, all a stone's throw from Pra Loup !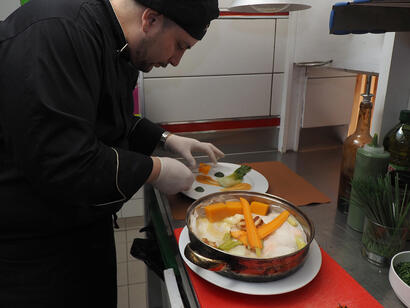 Where the Alps meet Provence
In Ubaye, Mediterranean and Alpine influences meet and offer the destination abundant snow cover throughout the winter as well as an extraordinary brightness, fruit of the proximity to the south of France. The meeting of Alpine and Mediterranean cultures gives the Ubaye Serre-Ponçon Valley a special character, an art de vivre with southern flavours! The Alps and the Mediterranean cuisines combine and give rise to delicious dishes, where Provençal aromas perfume traditional alpine recipes.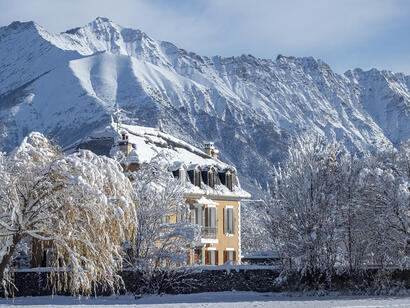 Barcelonnette, a mountain town with a Mexican flavour
During the 19th century, inhabitants of the Ubaye Valley emigrated to Mexico with the ambition of developing their know-how, especially in the textile industry.

 Some of them, having enjoyed great success in their business, had sumptuous villas built upon their return to Ubaye, evidence of their success and their new wealth. These remarkable buildings and tombs constitute one of the cultural pillars of this region. Discover the incredible history of the Ubaye inhabitants in Mexico by visiting the Valley Museum (Musée de la Vallée), or by taking a guided tour of the town.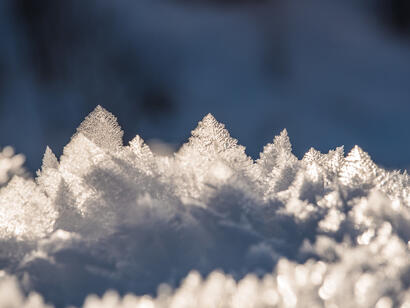 Plongez dans une nature préservée et protégée
Le Parc National du Mercantour est un lieu à part, un territoire exceptionnel qui bénéficie d'une protection depuis 1979. Le Mercantour vous offre une diversité de paysages, de faune et de flore inégalée et un patrimoine culturel d'une richesse insoupçonnée.
Le Parc national du Mercantour s'étend sur 1 801 km. On y recense plus de 2000 espèces végétales et près de 9000 espèces animales. Ces nombres ne sont pas figés et évoluent chaque année au fil des découvertes. La faune du Parc national du Mercantour comprend, entre autres, le bouquetin des Alpes, la marmotte, le gypaète barbu, l'aigle royal, le loup gris... A Pra-Loup, des actions de coopération avec le Parc national sont menées autour de la préservation des habitats favorables aux tétras-lyres.