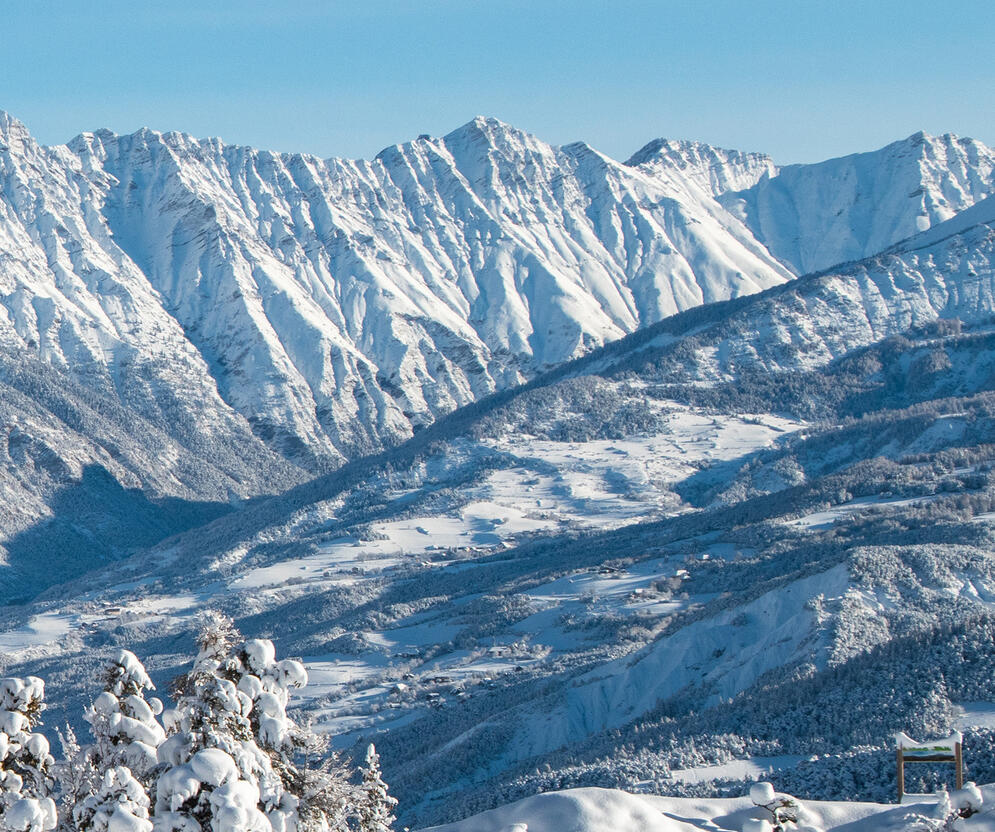 The Ubaye Serre-Ponçon Valley
Take advantage of your stay in Pra Loup to discover the Ubaye Serre-Ponçon Valley, a true paradise for winter activities.
A mountain of activities close to Pra Loup
In Ubaye, all activities are at your fingertips and easily accessible by car or with the free shuttles. Take advantage of your stay to experience dog sledding for the first time, an introduction to ski touring, skiing on the Nordic spaces of the Haute-Ubaye or strolling through the streets of Barcelonnette. You will find absolutely everything you need to enjoy unforgettable experiences, all a stone's throw from Pra Loup !
Where the Alps meet Provence
In Ubaye, Mediterranean and Alpine influences meet and offer the destination abundant snow cover throughout the winter as well as an extraordinary brightness, fruit of the proximity to the south of France. The meeting of Alpine and Mediterranean cultures gives the Ubaye Serre-Ponçon Valley a special character, an art de vivre with southern flavours! The Alps and the Mediterranean cuisines combine and give rise to delicious dishes, where Provençal aromas perfume traditional alpine recipes.
Barcelonnette, a mountain town with a Mexican flavour
During the 19th century, inhabitants of the Ubaye Valley emigrated to Mexico with the ambition of developing their know-how, especially in the textile industry.

 Some of them, having enjoyed great success in their business, had sumptuous villas built upon their return to Ubaye, evidence of their success and their new wealth. These remarkable buildings and tombs constitute one of the cultural pillars of this region. Discover the incredible history of the Ubaye inhabitants in Mexico by visiting the Valley Museum (Musée de la Vallée), or by taking a guided tour of the town.
Immerse yourself in a preserved and protected nature
The Mercantour National Park is a special place, an exceptional territory that has been protected since 1979. The Mercantour offers you an unequalled diversity of landscapes, fauna and flora and a cultural heritage of unsuspected richness.
The Mercantour National Park extends over 1,801 km. There are more than 2000 plant species and nearly 9000 animal species. These numbers are not fixed and change every year as new discoveries are made. The fauna of the Mercantour National Park includes, among others, the Alpine ibex, the marmot, the bearded vulture, the golden eagle, the grey wolf...