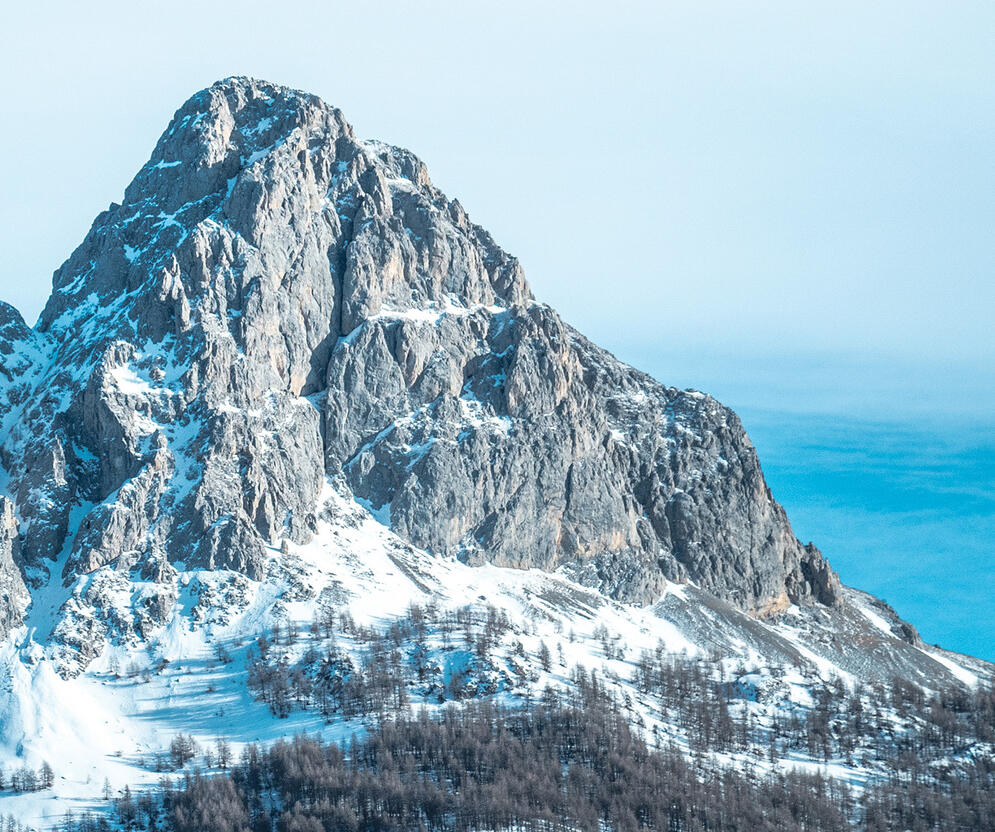 Getting to Pra Loup
By car, bus, train or plane, we tell you everything about the fastest and easiest route.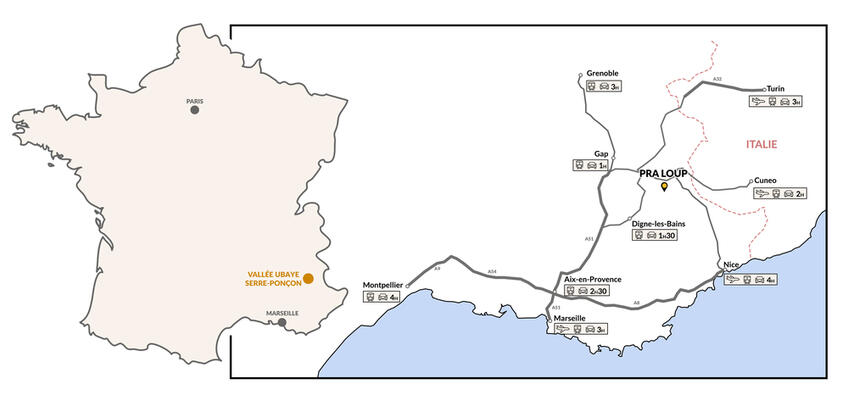 How to come by car or camper van ?
CAUTION
From November 1 to March 31, special equipment (winter tyres or anti-skid devices such as chains or snow socks) is mandatory for all vehicles.
By bus
ZOU ! Bus
From Marseille, Aix-en-Provence or Gap, lines serve Barcelonnette several times a day.
By train
3 train stations allow you to reach Pra Loup
Gap SNCF Train station
Paris gare de Lyon – Gap : 5h30 (TGV + TER via Valence Ville)
Paris gare d'Austerlitz – Gap night train : 10h
Marseille – Gap : 3h30
Aix-en-Provence TGV train station
Paris – Aix en Provence TGV : 3h
Marseille Saint-Charles train station
By plane
Marseille-Provence Airport
Marseille-Provence airport is the most convenient if you want to take the plane to get to Pra Loup.
Located 210 km from the resort.
ZOU ! bus connections from the airport or the train station
You can easily reach Barcelonnette from Marseille-Provence or Nice airports, and from Marseille, Aix-en-Provence and Gap train stations with daily ZOU! buses.
Bonus: ZOU! Bus Snow
When you leave the plane or TGV (high-speed train) , board for Pra Loup easily
To ski in Pra Loup and enjoy the sun of the Southern Alps, let yourself be transported with ZOU ! Snow.
Convenient and economical, these buses operate every Saturday during the ski season and ensure your round trip from Marseille Provence Airport or Aix en Provence TGV station to Pra Loup.
No need to have a plane or TGV ticket, this service is accessible to all !
Remember to book no later than 72 hours before your departure.
Once in Barcelonnette
On arrival at the bus station, there are several options for reaching Pra Loup.