Ski touring
This winter Pra Loup brings out the ski skins
Itineraries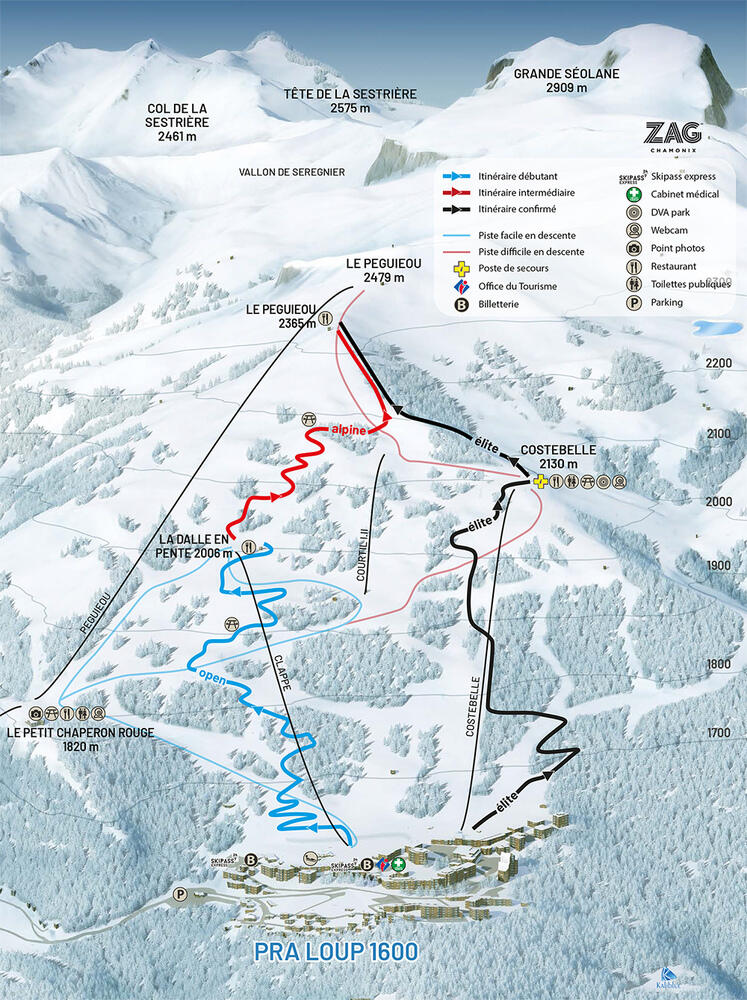 Safety rules
Rules to follow before using the ski touring itineraries:
Itineraries are only accessible during the opening hours of the ski area
Choose your itinerary according to your level and your shape of the day
Use suitable equipment
Master the techniques specific to ski touring
Stay on the trail, follow the markers
When the itinerary runs alongside ski slopes, keep to the right
Do not ski downhill, use the ski slopes
In case of an accident, call the piste service on 04 92 84 11 54 or 112
Ski touring passes 2022 / 2023
To gain altitude you can start your ascent at the arrival of the following lifts: Télémix de la Clappe (Alpine itinerary) and Télécabine de Costebelle (Elite itinerary).
Single rate
1 return ticket
5,50€
10 return tickets
50€
Winter season
99€
Hands-free support mandatory (€2) sold at the first purchase, reloadable for subsequent purchases.
Ski touring instructors
Where to rent your ski touring equipment?