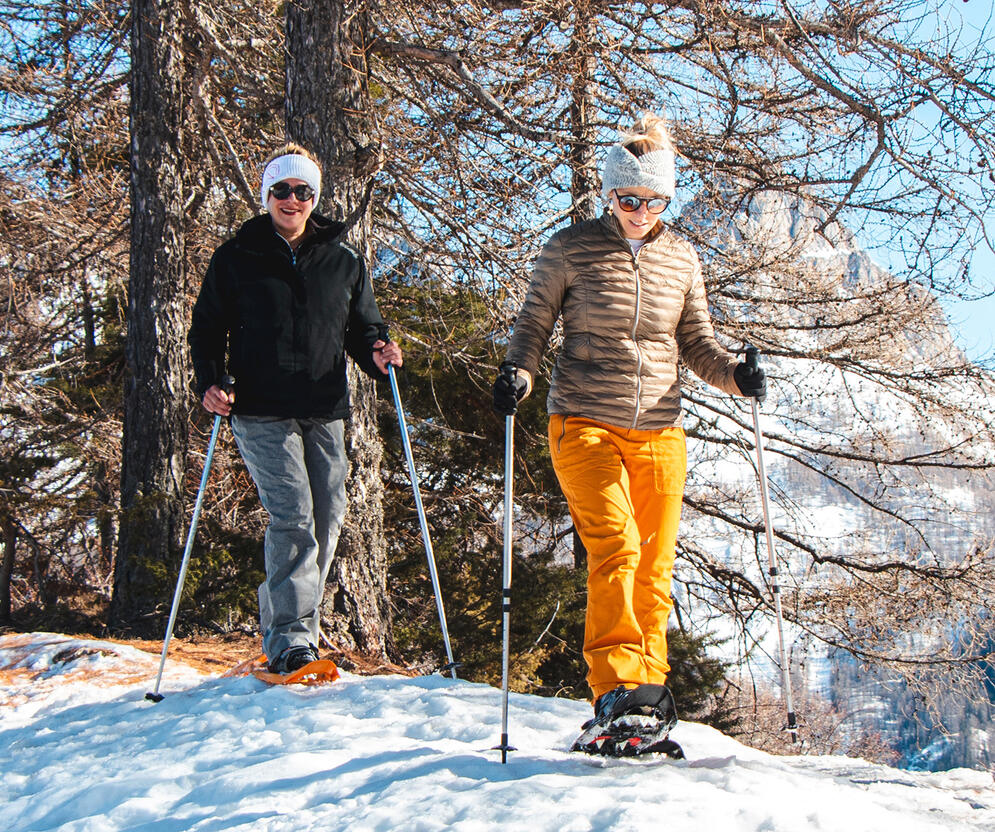 Snowshoe hikes
The 8 waymarked trails invite you to discover the resort in a different way.
Pra Loup can also be discovered on snowshoes
The marked routes winding through larch forests and mountain pastures invite you to discover the area in a different way and offer some wonderful surprises.
Whether you are a family or a sportsman, each snowshoeing itinerary allows you to relax and admire the magnificent landscapes.