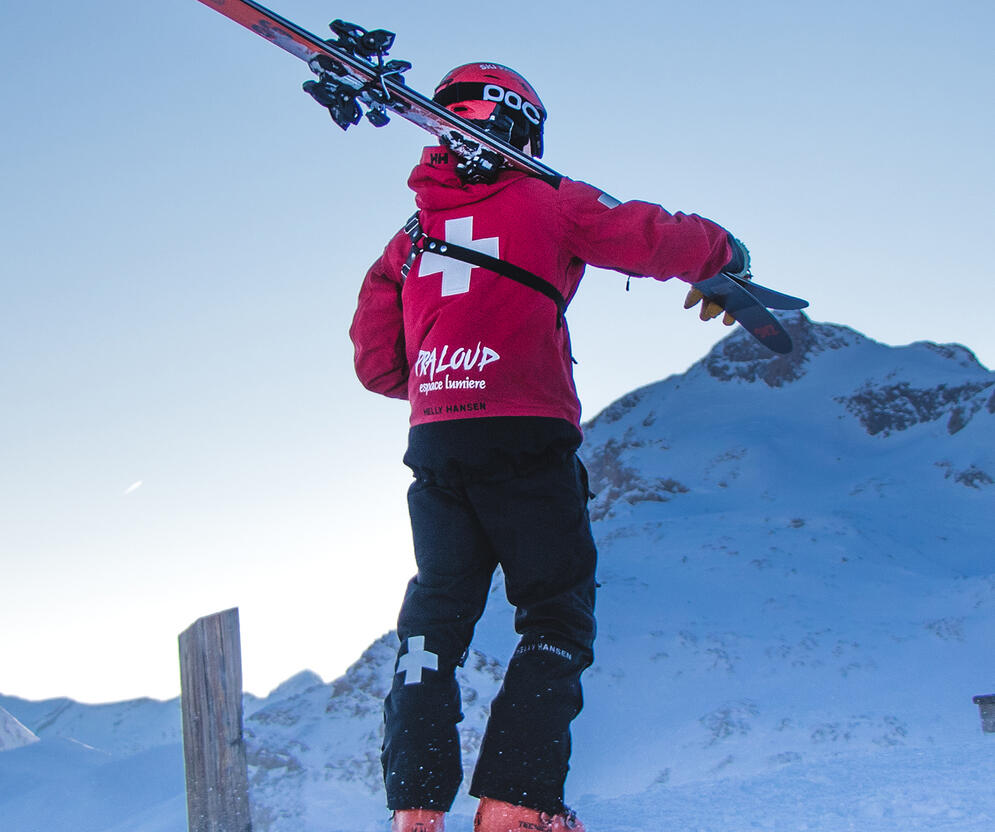 Insurance
#Skiingwithtotalpeaceofmind
Assur'Glisse guarantees the coverage for search and rescue costs, first medical transport, reimbursement of the ski pass and ski lessons, reimbursement of medical expenses, etc.
The insurance must be taken out at the time of purchase of your ski pass or before its first use at the access points. The period of validity of the insurance must be equal to the duration of the pass.
Rates
Full day
3€
½ day
2,60€
6 days
15,60€
Régie Pra Loup Ubaye 04
Immeuble le Génépi
04400
Pra Loup 1600
04 92 84 11 54
From 12/12/2020 to 11/04/2021 between 9 am and 5 pm.




All winter our ski patrollers watch over you, ensure your safety and allow you to enjoy the ski area with total peace of mind.
Dès l'ouverture des pistes, ils préviennent les risques et signalent les dangers.

- Moyenne de pisteurs par jour sur le domaine skiable : 14
- Temps moyen d'intervention sur un secours (temps entre l'alerte et l'arrivée du pisteur) : 3 minutes
- Temps d'évacuation moyen vers le cabinet médical : 30 minutes

C'est le Central Piste que vous devez alerter pour signaler un accident.

Communiquez les informations suivantes :
- Nom de la piste
- N° de balise
- Nature de la blessure

Grâce à ces informations le central piste déclenche le secours et les pisteurs secouristes pourront se rendre sur place au plus vite.

C'est auprès du personnel du central piste que s'effectue le paiement et la prise en charge des frais de secours auprès de votre assurance.