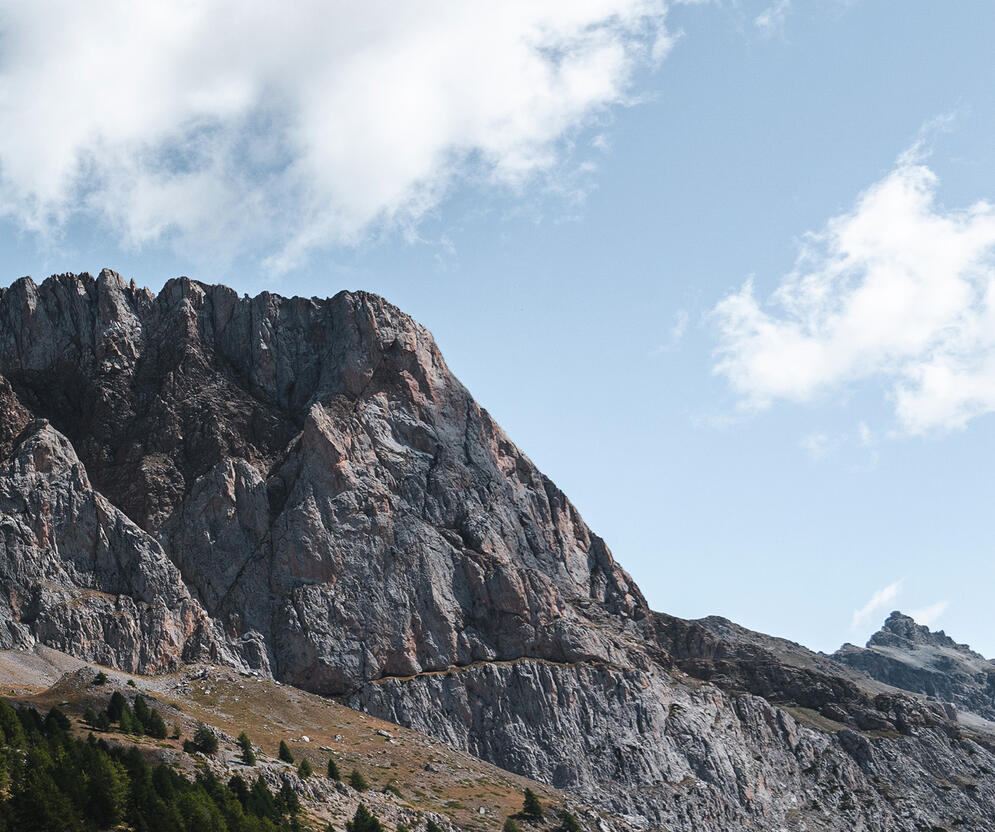 Mercantour National Park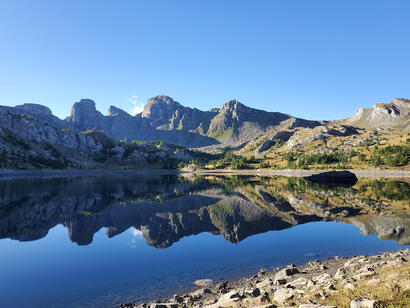 Immerse yourself in unspoilt and protected nature
Mercantour National Park is a unique place, an exceptional territory that has enjoyed protection since 1979. Mercantour offers you an unparalleled diversity of landscapes, fauna and flora and a cultural heritage of unexpected richness.
The territory of the Park is divided into two areas: a peripheral area (without special restrictions) and a core area or the heart of the park.
The core is a protected area with specific regulations. For example, it is forbidden to walk with pets, to pick flowers, to camp... Compliance with the rules ensures the preservation of the wealth of this exceptional territory. The heart of the park is delimited by green hexagonal markings.
Did you know ?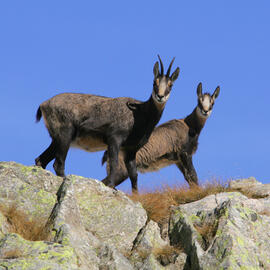 Mercantour National Park stretches for 1,801 km. There are more than 2,000 plant species and nearly 9,000 animal species. These numbers are not fixed and evolve every year as discoveries are made. The wildlife of the Mercantour National Park includes, among others, the Alpine ibex, the marmot, the bearded vulture, the golden eagle, the grey wolf, the black grouse, etc.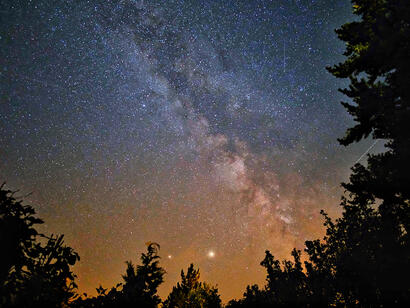 International Dark Sky Reserve
In the heart of the Mercantour Park, "Alpes Azur Mercantour" is an exceptional land of astronomy. The purity of its sky allowed it to join the very closed circle of the International Dark Sky Reserves.You will not be able to remain indifferent when you look up! Thousands of stars and constellations can be observed in exceptional conditions, far from any visual pollution.
Many activities and events are offered to discover the secrets of the Milky Way. Between night hiking or observation from the emblematic site of Bonette-Restefond, enjoy a unique experience with stars in your eyes.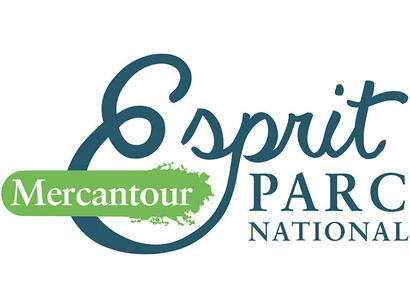 "Esprit Parc National" – a brand inspired by nature
Commitment, authenticity, respect, sharing, vitality – guided by these values that they have followed for more than 50 years, the national parks have created the Esprit Parc National (National Park Spirit) brand.
Esprit Parc National allows you to travel and consume differently by discovering accommodation, restaurants, leisure activities and local products imagined and created by locals who are committed to the preservation of this exceptional region and to the transmission of their knowledge.
Seasonal information point