Refuge de la Cayolle
Route de la Cayolle
04400
Uvernet-Fours
09 88 18 24 55
From 15/06 to 15/09.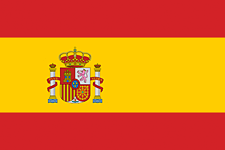 La Cayolle Mountain Refuge is located in the middle of the Mercantour National Park, on the Col de la Cayolle mountain pass (2,266m) - perfect for enjoying some fresh air!
Good to know
Sustainable tourism
À 2266 m d'altitude, le refuge de La Cayolle, au col du même nom, s'avère être une étape réputée pour les amoureux de montagne.

À la suite de sa mère, Emmanuel Oudot a pris la gestion du refuge. De mi-juin à mi-septembre, il partage auprès des randonneurs et touristes de passage sa passion pour ce territoire.
Placé au départ de nombreuses randonnées, le refuge est un point stratégique pour explorer les lacs d'altitude, les sommets et vallées du Mercantour.
Outre sa vocation d'accueil, le refuge a aussi celle de sensibiliser le public à l'environnement alpin et la préservation de sa biodiversité. Grâce à une série de visuels et d'outils interactifs, une exposition s'adressant à tous les âges, permet de connaître et reconnaître les richesses naturelles du Parc National.
Prices
Night: from 26 €
Half board (pp): from 45 €
Half-board (child) (12 years): 38 €
Picnic to take away: 8 to 10 €.
Services
Bar
Restaurant
Half-board
Picnic hampers
Labels